Interested Makers
---
"Handkrafted helps me aim to where I want to reach."

Tim Noone
---
Are you a talented maker specialising in quality bespoke craftsmanship? Do you share our passion for quality materials, sustainable production methods and unique and original design?
Become part of our growing community of specialist makers. Read more about Handkrafted.
With an initial focus on woodworkers and custom furniture makers, we are currently expanding to metalworkers, lighting makers, upholsterers and concrete artisans. We will continue expanding available crafts over time.
Join Our Community
---
Why Join Handkrafted?
Handkrafted is Australia's fastest growing specialist maker community, consisting of hundreds of passionate independent makers from all around Australia brought together in a single marketplace. Our outstanding reputation for providing customers with a simple and easy means for connecting with makers has resulted in millions of dollars worth of projects being commissioned via our platform.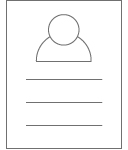 Showcase Your Work
---
Boost your online presence and showcase your work. Choose from either a free Standard Profile or upgrade to our Premium Profile* and enrich your presence with social media links, embedded videos and a reduced transaction fee.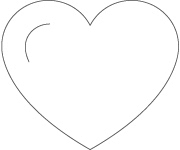 Do What You Love
---
Choose the types of projects you want to work with. Client briefs are expertly hand matched by us to the most suited makers. You have complete control as to which briefs and clients you wish to engage. We're continually working to attract new customers so you don't have to.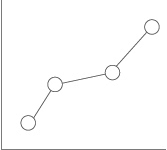 Boost Revenue
---
Access new sources of revenue and grow your client base. We can help give you access to new client segments and at the same time grow your reputation by marketing to customers from many walks of life, including consumers, design professionals, and corporate clients.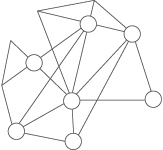 Join a Community
---
Join a network and community of like-minded professionals who are passionate about quality craftsmanship. Follow makers you support and appreciate products you like. Be inspired by what others are doing and engage with one another for skill sharing and collaborations.
Join Our Community
Not yet ready? Sign up for our newsletter
---
Profile Types & Fees
It's free to join
$30+GST per month
Billed annually
Listing in Australia's premium specialised bespoke maker directory
Benefit from Handkrafted Marketing
Custom Profile URl (handkrafted.com/username)
Social Media Profiles Links (Facebook, Instagram, Pinterest)
Street Address & Map Display
Instagram Widget (display your feed)
Accreditations, Qualifications & Awards
Your Publications & Blog Links
Receive 'Contact Maker' Enquiries
Access to Posted Clients Briefs
One-on-One Marketing Consultation
---
Questions? Contact us or visit Help & FAQs.
---
Handkrafted in the News
We've been receivng some amazingly postive press coverage from both the consumer and business press.
"Each of Handkrafted's makers may differ in style and skill, but it's this underlying commitment to sustainable, high-quality craftsmanship that binds them."
"... the site makes life super easy when it comes to finding that table that is going to last you a lifetime ..."
"The premise of Handkrafted taps into the cultural phenomenon of the "maker movement" and shares in common with the local food movement a desire for greater insight into provenance."
Visit In The Media to read more press coverage.
---
Explore the profile of other makers who have become part of the Handkrafted community or join us today.
Questions? Contact us or Visit Help & FAQs.
Join Our Community
EXPLORE